SLIM CHILLERS SKINNY FREEZERS
Finally, a low –calorie frozen treat, for adults, that won't hit your waistline! It CAN however hit the POOLSIDE, BEACHSIDE, BARSIDE, and GRILLSIDE! Made with premium 8-times distilled, charcoal filtered Vodka, this medley of Martini flavors will delight your palette! So whichever "side" you choose take the new 100 calorie Slim Chillers Vodka Martini SKINNY FREEZER! Your back side will thank you.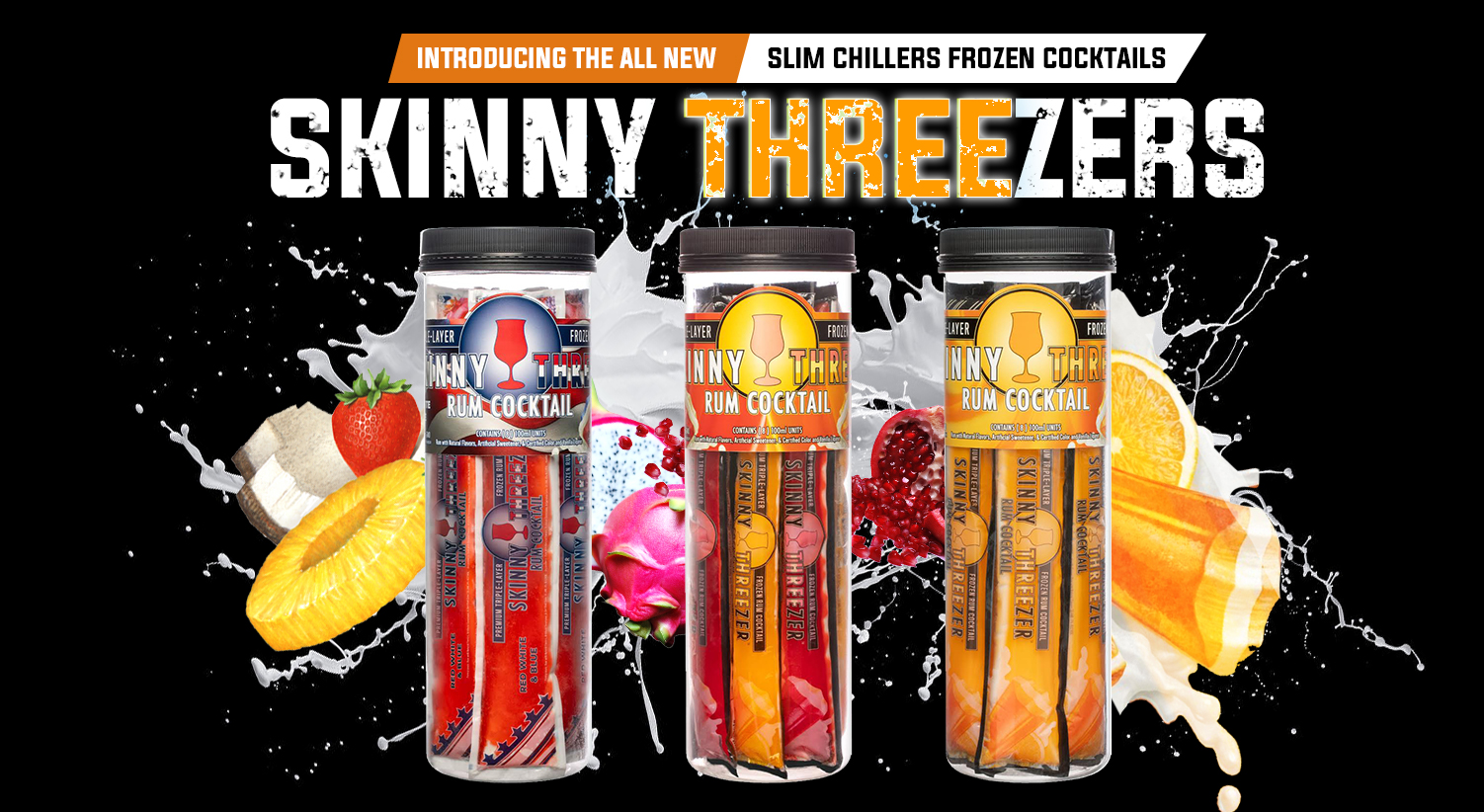 Vodka Cocktail Skinny Freezers LINEUP...